Siam Paragon
On the site of the former Intercontinental Hotel opposite Siam Square, you will find The Siam Paragon The largest development of its kind in Thailand, on a massive 21 acres of prime central Bangkok land. The Paragon has moved the Emporium firmly into second place There are car showrooms, an aquarium, high class food court (not the one on the ground floor!), fountains, in fact the whole concept has been designed to eclipse similar projects in neighbouring countries and make Thailand a shopping destination similar to Hong Kong or Singapore. All the top name brands are there, along with cinemas, restaurants, an aquarium, and a hall for grand events.
Siam Ocean World
Also the venue of Siam Ocean World, claimed to be the largest aquarium in the region. Located in the basement, entrance on the far right looking at the building from the front.
The Emporium
The Emporium Sukhumvit Soi 24. In my opinion this is the best all round mall, department store, food court and cinema complex. Built adjacent to Queens Park (Benja Siri), The Emporium houses a collection of designer stores, an excellent department store, and a whole floor (5th) of restaurants, coffee shops, fast food, supermarket, and the cleanest and best food court I have seen in Thailand. The 6th floor houses a multi-screen cinema where you can see all the latest films for a fraction of the normal cost AND several months before they get released in the UK. All shown with the original English soundtrack and Thai sub-titles. Usually 120 Baht per seat and only 100 Baht in the daytime. Cinema re-furbished March 2003.
Update 2005 has seen the complete refurbishment of the department store with an extra floor added below the ground floor. On the 5th floor, the Park Food Court now extends into the former car park, and on the 6th floor there is a kind of museum/design exhibition.
World Trade Centre
Sky bridge" from Chit Lom station will let you walk through to Central World Plaza without stepping foot on the pavement.
(Formerly The World Trade Centre.)
There are hundreds of shops, scores of restaurants, cinemas, and an ice skating rink. In front, there are often open-air concerts by popular Thai bands, open-air restaurants, and beer gardens, but these seem to come and go depending on the seasons. There used to be a replica of a pirate ship serving Carlsberg beer, but it disappeared overnight! Central World Plaza is on Rajdamri Road, go up Sukhumvit, past the railway crossing, the road changes its name to Ploenchit, When you get to the Intercontinental Hotel and Amarin Plaza, World Trade is on the right just over the traffic lights at the junction of both roads and sky train. Itís so big you canít miss it! Just get in a taxi and say "World Trade", the old name sticks.
Currently undergoing extensive building work and expansion (2006), soon to look completely different as the new facade is finished. Central, who now own the building, claim the floor area will be higher than that of The Paragon, when the re-development work is finished.
Gaysorn Plaza
Gaysorn Plaza Chit Lom Station via Skybridge
Gaysorn is a high-end "designer" mall with shops such as Hugo Boss, Georgio Armani, Prada, and more, in fact quite a lot of businesses have relocated here from Peninsular Plaza, the former exclusive shopping mall.. Newly re-furbished mid 2002, the new look Gaysorn is all painted white inside. Direct access now from the sky bridge to Chit Lom BTS skytrain station is making it more popular.
Siam Discovery Centre
Siam Discovery Centre at the junction of Ploenchit Road/Phayathai Road, opposite Siam Square at Siam Station on the sky train. This new mall adjoins Siam Centre and contains a good selection of shops, restaurants, and designer fashion outlets. Here you will find the most luxurious cinema I have ever seen anywhere, giant sized fully reclining seats with tables inset with ice buckets. I kid you not! 300 Baht per seat, but no food and drink from outside. You can book the entire cinema for a private showing if you want a party.
MBK Shopping Mall
MBK Shopping Mall [Mah Boon Krong] This is a very popular shopping mall for locals. Located just across from Siam Square, it is most popular with the younger set, lots of trendy school girls here every evening. Plenty of restaurants and all manner of goods from cars to furniture. If you are looking for electronic goods such as Mini-Disc and CD walkmen, this is the place. All the goods of this nature are smuggled in and do not have VAT and local tax making MBK by far the cheapest place for Panasonic, Sony, Aiwa, etc. A good selection of copied video CDs, DVDs, and the premier place for PlayStation game copies from below 40 Baht each. IT Centre on the 4th. floor is the best place for MP3 music, and DVD copies. MBK is also THE place for anything related to mobile phones. The ground floor has a lot of fake designer goods and clothes at prices you won't see from street traders. MBK is well worth a look if you can stand the pace!
Sitting having a cup of coffee in here, the constant stream of people going up and down the escalators and generally milling about, put me in mind of one of those glass fronted ant's nests. Take a look and see what I mean.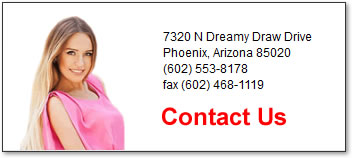 Copyright &copy 1995-2023